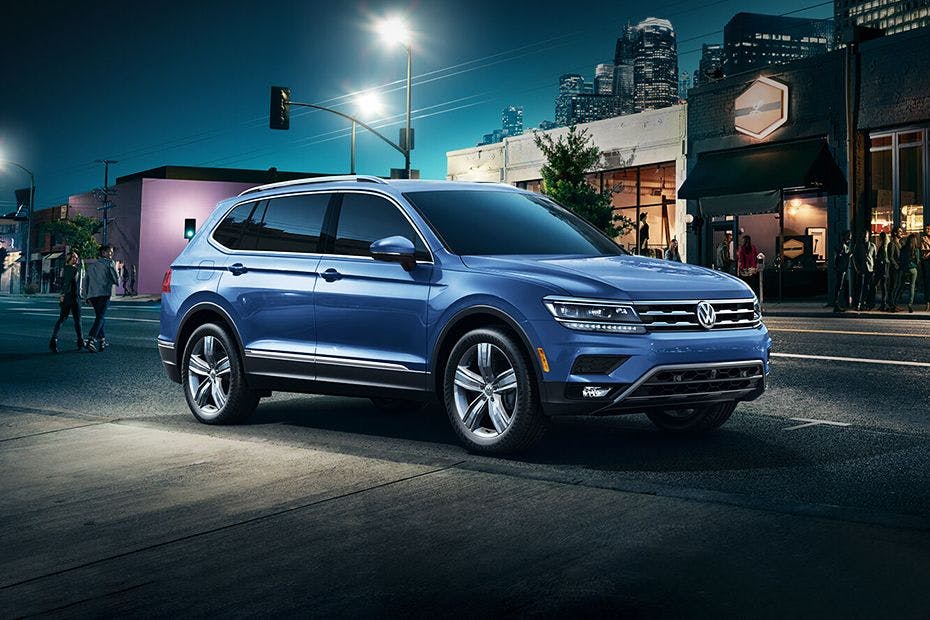 The Versatile Volkswagen Tiguan

The Volkswagen Tiguan is a compact SUV (sport utility vehicle) produced by the German automaker Volkswagen. It was first introduced in 2007 and has since become one of Volkswagen's best-selling vehicles worldwide. The Tiguan is designed to offer a versatile and practical driving experience with a combination of performance, comfort, and safety features.
The Tiguan features a modern and sleek design with sharp lines, a bold front grille, and distinctive LED headlights. It has a compact footprint with a raised ride height, giving it a commanding presence on the road. The Tiguan comes in both two-row and three-row seating configurations, making it suitable for families or those who need extra seating capacity.
Depending on the market, the Tiguan offers a choice of engines. It typically comes with a turbocharged 4-cylinder engine that delivers ample power and good fuel efficiency. The Tiguan is available in both front-wheel drive (FWD) and all-wheel drive (AWD) configurations, providing options for different driving needs and conditions. It also has a smooth and refined ride quality, making it comfortable for long drives and daily commutes.
The Tiguan boasts a well-appointed interior with a spacious and comfortable cabin. It offers ample legroom and headroom for passengers in both the front and rear seats. The rear seats can be folded flat to create a large cargo area, providing versatility for hauling cargo or luggage. The Tiguan comes with a host of standard and available features, including a touchscreen infotainment system, Bluetooth connectivity, USB ports, a rearview camera, adaptive cruise control, and more.
Equipped with a comprehensive suite of safety features, the Tiguan provides peace of mind for drivers and passengers. It typically comes with advanced safety technologies such as forward collision warning, automatic emergency braking, blind spot monitoring, rear cross traffic alert, and lane keep assist. It also has a sturdy construction and multiple airbags to protect occupants in the event of a collision.
The Tiguan is available in multiple trim levels, which may vary depending on the market. Common trim levels include S, SE, SEL, and SEL Premium. The base S trim typically comes with standard features, while higher trims offer more premium amenities such as leather upholstery, panoramic sunroof, larger wheels, premium audio system, and other luxury features.
Overall, the Volkswagen Tiguan is a popular compact SUV that offers a combination of performance, comfort, versatility, and safety features. Its durable construction and reputation for quality make it a dependable choice for families who need a vehicle that can handle the demands of daily family life.  The Volkswagen Tiguan is a reliable and practical choice for anyone in need of a compact SUV with a touch of luxury.
Back to Parent Page