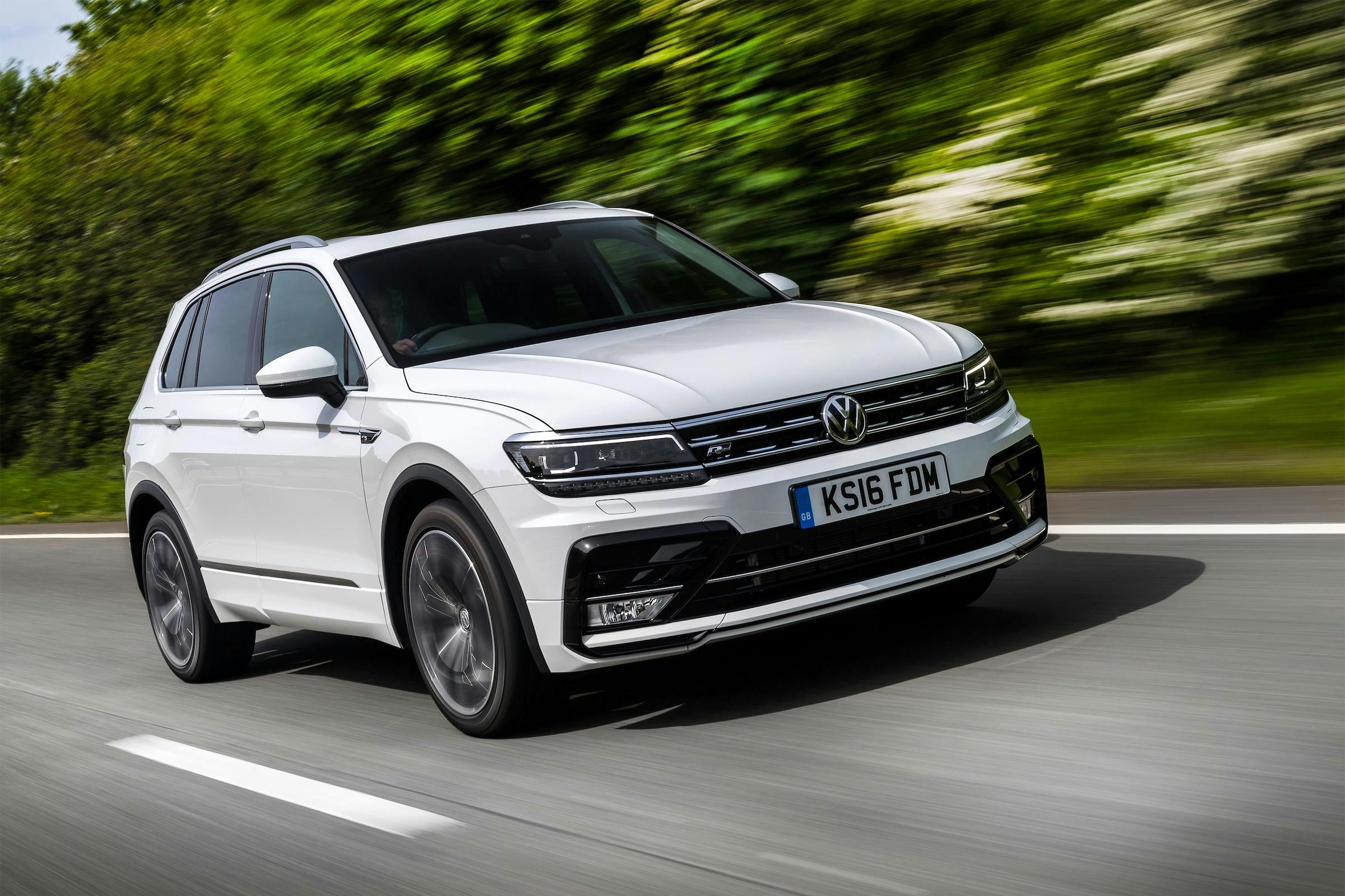 Volkswagen's R-Line: Enhancing Sportiness and Style Across the Lineup
Volkswagen's R-Line is a range of trim levels offered by the German automaker that is known for enhancing the sporty and performance-oriented characteristics of their vehicles. The R-Line designation is available across several models in Volkswagen's lineup, including the Golf, Tiguan, Passat, Arteon and Touareg, among others.
Exterior Design: One of the prominent features of the R-Line trim is its unique and more aggressive exterior design. R-Line models typically come with distinct body styling elements that give the vehicles a sportier and more dynamic appearance. These design enhancements often include unique front and rear bumpers, side skirts, R-Line badging, sportier-looking alloy wheels, and sometimes a rear spoiler. The overall effect is a more athletic and eye-catching aesthetic.
Interior Upgrades: Inside the cabin, R-Line models often receive interior upgrades that reflect their sporty nature. These can include sport seats with R-Line badging, special upholstery with unique stitching and trim, sporty steering wheels with paddle shifters, and R-Line branded scuff plates. These elements contribute to a more engaging and driver-focused interior environment.
Performance Enhancements: While R-Line models primarily focus on visual enhancements, some versions may offer performance upgrades to enhance the driving experience. These can include sport-tuned suspensions, larger brakes, and more responsive steering systems. However, it's important to note that R-Line trims are not as performance-focused as Volkswagen's dedicated performance models like the Golf GTI or Golf R.
Equipment and Technology: R-Line models often come equipped with a range of additional features and technology compared to lower trim levels. This can include advanced driver assistance systems, upgraded infotainment systems, premium audio systems, larger touchscreens, and connectivity options such as Apple CarPlay and Android Auto. The goal is to provide a high level of comfort, convenience, and technology alongside the sporty enhancements.
Availability: The availability of the R-Line trim varies across different Volkswagen models and markets. Some models may offer multiple R-Line variants with varying degrees of enhancements, allowing customers to choose the level of sportiness that suits their preferences and budget.
Volkswagen's R-Line models have gained popularity for their combination of visual enhancements, interior upgrades, and a touch of sportiness, making them an appealing choice for those seeking a more dynamic driving experience without stepping into full-fledged performance models.
Visit or call Diehl Volkswagen of Butler today for more information!
Back to Parent Page