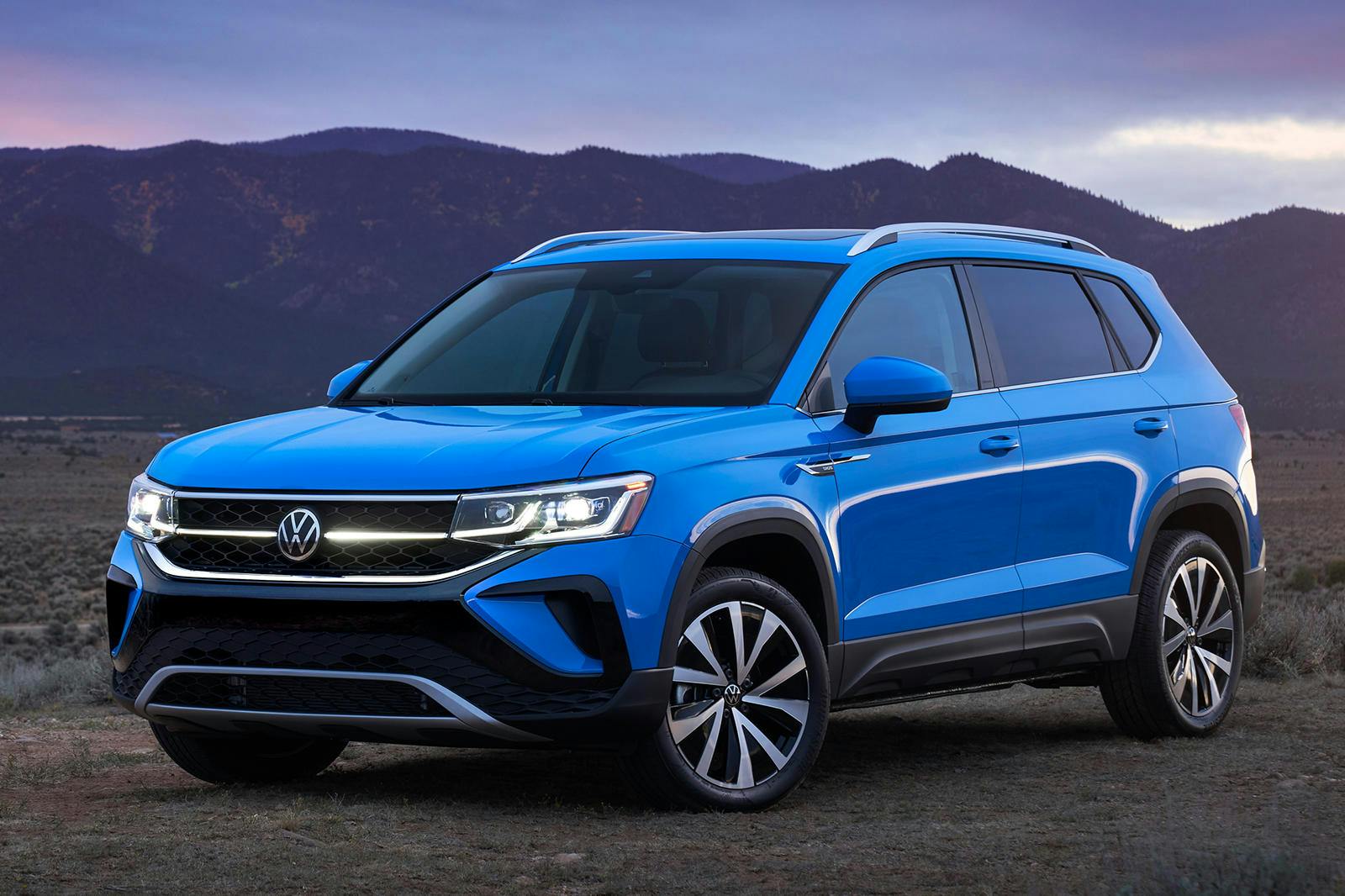 2024 Volkswagen Taos: Driving Tomorrow
Are you ready to embark on a journey into the future of driving? Look no further than the all-new 2024 Volkswagen Taos, a marvel of automotive engineering that combines cutting-edge technology with sleek design. At Diehl Volkswagen of Butler, we are thrilled to introduce you to the latest addition to the Volkswagen family.
Unveiling the 2024 Volkswagen Taos
Design that Captivates
The exterior of the 2024 Taos is a testament to Volkswagen's commitment to style and sophistication. The bold lines and dynamic contours give this compact SUV a distinctive look that effortlessly blends elegance and modernity. Whether you're cruising through city streets or tackling off-road adventures, the Taos is sure to turn heads.
Turbocharged Performance
Beneath the hood, the 1.5L I4 Turbocharged DOHC 16V engine propels the Taos with a spirited 158 horsepower. This turbocharged powertrain not only delivers a thrilling driving experience but also ensures fuel efficiency, making it an ideal choice for both urban commuters and weekend explorers.
Tech-Savvy Interior
Step inside the 2024 Taos, and you'll be greeted by a cabin that seamlessly integrates comfort and technology. The innovative infotainment system, complete with a user-friendly touchscreen, provides easy access to navigation, music, and connectivity features. With available advanced driver-assistance systems, the Taos is not just a car; it's a co-pilot focused on your safety.
Feature Highlights
1.5L I4 Turbocharged Engine: A perfect balance of power and efficiency.
Spacious Interior: Comfortably seats five passengers with ample cargo space.
Advanced Safety Features: Includes adaptive cruise control, lane-keeping assist, and more.
Intuitive Infotainment System: Stay connected with Apple CarPlay and Android Auto compatibility.
Stylish Exterior: Dynamic design and LED lighting for a standout presence.
Your Journey, Your Way
Whether you're navigating city streets, embarking on a road trip, or simply enjoying the daily commute, the 2024 Volkswagen Taos is designed to elevate every driving experience. At Diehl Volkswagen of Butler, we understand that every driver is unique, and that's why we offer a range of customization options to make your Taos truly yours.
Visit our showroom to explore the various trim levels and color choices available for the 2024 Taos. Our knowledgeable staff is ready to assist you in finding the perfect configuration that suits your lifestyle and preferences.
The 2024 Volkswagen Taos represents a leap forward in automotive innovation. With its eye-catching design, turbocharged performance, and advanced technology, the Taos is poised to redefine what you expect from a compact SUV. Join us at Diehl Volkswagen of Butler as we embrace the future of driving with the 2024 Volkswagen Taos.
Back to Parent Page