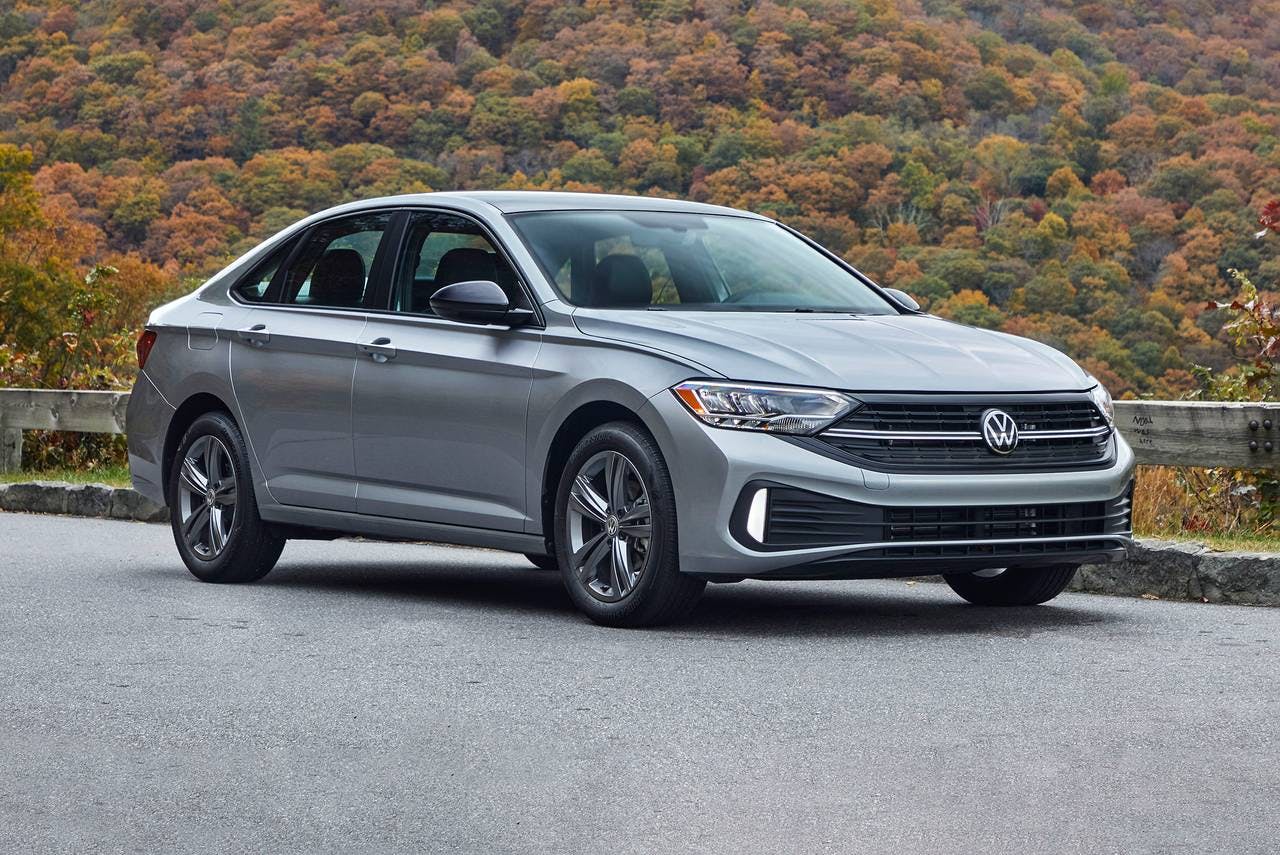 Discover the 2024 Volkswagen Jetta 1.5T S
The automotive world is buzzing with excitement as we step into 2024, and one car that's grabbing everyone's attention is the 2024 Volkswagen Jetta 1.5T S. With its blend of sleek design, impressive performance, and advanced technology, this latest iteration of the Jetta continues to uphold Volkswagen's reputation for creating exceptional vehicles. In this blog post, we'll dive deep into what makes the 2024 Volkswagen Jetta 1.5T S a standout option in the compact sedan category.
Design and Styling:
The 2024 Jetta 1.5T S boasts an eye-catching exterior design that combines sophistication with sportiness. Its clean lines, bold grille, and striking LED headlights give it a modern and distinctive appearance. The sedan's stylish alloy wheels and subtle chrome accents add a touch of elegance to its overall look. Whether you're pulling up to the office or heading out for a night on the town, you'll do so in style.
Performance:
Under the hood, the 2024 Jetta 1.5T S packs a punch with its 1.5-liter turbocharged four-cylinder engine. With 160 horsepower and 184 lb-ft of torque, this compact sedan offers a spirited driving experience. The engine is mated to an eight-speed automatic transmission, providing smooth shifts and excellent fuel efficiency. Whether you're cruising on the highway or navigating city streets, the Jetta 1.5T S offers a responsive and enjoyable ride.
Interior Comfort and Technology:
Step inside, and you'll be greeted by a spacious and comfortable cabin that's designed with the driver and passengers in mind. The well-appointed interior features high-quality materials, supportive seats, and a user-friendly infotainment system. The touchscreen interface provides easy access to features like Apple CarPlay, Android Auto, and a suite of advanced safety technologies, making every drive more convenient and enjoyable.
Safety Features:
Volkswagen has always been committed to safety, and the 2024 Jetta 1.5T S is no exception. The sedan comes equipped with a comprehensive array of safety features, including adaptive cruise control, blind-spot monitoring, lane-keeping assist, and automatic emergency braking. These features not only provide peace of mind but also elevate the driving experience by helping you stay safe on the road.
Fuel Efficiency:
In today's world, fuel efficiency is more important than ever. The 2024 Jetta 1.5T S impresses in this department, with its turbocharged engine delivering a solid blend of performance and fuel economy. Expect to achieve excellent mileage whether you're on your daily commute or embarking on a road trip.
Price and Value:
One of the standout features of the 2024 Jetta 1.5T S is its affordability. Volkswagen has managed to create a compact sedan that offers a lot of value for the price, making it an attractive choice for those looking for a budget-friendly yet feature-packed vehicle.
The 2024 Volkswagen Jetta 1.5T S is a well-rounded compact sedan that excels in design, performance, technology, and safety. With its affordable price point and reputation for reliability, it's a strong contender in its segment. Whether you're a daily commuter or simply in search of a stylish and practical car, the Jetta 1.5T S is worth a test drive. Take a closer look at your nearest Volkswagen dealership and discover why this sedan is making waves in the automotive world.
Back to Parent Page