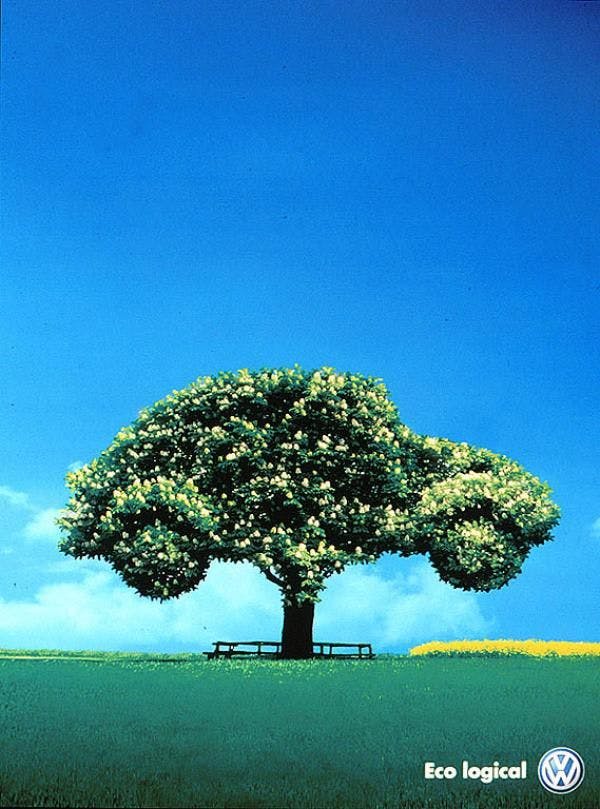 How Volkswagen is Reducing Its Environmental Footprint
Volkswagen has made sustainability a key priority, both in terms of reducing the environmental impact of its vehicles and its operations, and in creating a more sustainable future overall. In the 2021 Dow Jones Sustainability Indices (DJSI), Volkswagen was ranked as the most sustainable automotive company in the world for the third year in a row. The DJSI is based on an analysis of various sustainability factors, including environmental, social, and governance criteria.
Volkswagen has committed to transitioning to electric vehicles, with the goal of having 70 electric models available by 2030. Their first electric vehicle, the ID.3, was released in 2020, followed by the ID.4 SUV in 2021.  New releases coming soon are the ID. Buzz and all new ID.7.
Production processes are also going green. They have set a goal of making their factories carbon-neutral by 2050 and have implemented measures such as using renewable energy sources, reducing waste and water usage, and improving supply chain sustainability. To become carbon-neutral, they are implementing a range of measures to reduce their carbon emissions and are also investing in carbon offsetting projects to offset any remaining emissions.
Volkswagen is committed to using sustainable materials in its vehicles, such as recycled materials and bio-based materials. For example, the seats in the ID.4 SUV are made from recycled materials, and the steering wheel and gearshift are made from natural materials like cork and wood.
In addition, Volkswagen is committed to creating sustainable mobility solutions, such as car-sharing and ride-sharing services. They have also invested in alternative mobility solutions such as autonomous driving and connected mobility.
Overall, Volkswagen's sustainability efforts demonstrate a commitment to reducing the environmental impact of their vehicles and operations, and to creating a more sustainable future overall.
Back to Parent Page